5-star Google rating
Your satisfaction is our obsession. You'll never see an unhappy client in our office.
Award-winning firm
Our awards speak for themselves. For excellence in Wills & Estates advice think PB Ritz.
Experts in our field
As experts in our field, you benefit from our vast experience and specialist skill set.
Fixed fee option
We offer fixed fees for many of our services. That means no unwelcome surprises.
No-Win, No-Fee guarantee
We offer a No-Win, No-Fee guarantee for select Will Dispute clients.
Specialist Lawyers.  Exceptional Service.  Proven Results.
Like doctors who choose a speciality in medicine, some lawyers take a similar approach to law. Phillip Briffa is one such lawyer.  He has over 10 years' experience in Wills & Estates law and is considered by his peers to be a leading lawyer in this area.
In 2013 he founded PB Ritz to offer leading expertise and exceptional service in Wills & Estates law.
Today, PB Ritz is considered a leading law firm in this area and is the recipient of many awards.
For excellence in Wills & Estates advice look no further than PB Ritz.
Leading Wills, Estates & Succession Planning Law Firm in NSW
Awarded to PB Ritz Lawyers in 2020, 2021
Leading Wills & Estates Litigation Law Firm in NSW
Awarded to PB Ritz Lawyers in 2019, 2021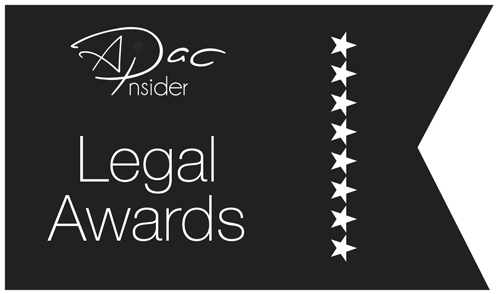 Best Wills & Estates Law firm in NSW
Awarded to PB Ritz Lawyers in 2019, 2020, 2021
– Australian Enterprise Awards by APAC Insider
Best Will Dispute Law Firm in NSW
Awarded to PB Ritz Lawyers in 2021
– Acquisition International Legal Awards
Most Client-Focused Wills & Estates Law Firm in NSW
Awarded to PB Ritz Lawyers in 2021
– Global Business Awards by Corp Today
Meet our Director, Phillip Briffa
I founded PB Ritz in 2013 with a single objective in mind – to be the go-to law firm in NSW for all things Wills & Estates law.
Fast forward all these years and I am proud to say we have grown to become one of NSW's leading law firms in this niche area.
Whether you need assistance with obtaining probate and distributing a loved one's estate, are interested to get your estate planning affairs in order, or require assistance with contesting or challenging a Will – we have the experience and the knowhow to assist.
Contact me now to discuss how we can help you.
He was incredibly helpful and always puts the client first. We had a particularly complex matter however he always came up with a solution for us. Thank you Phillip – truly appreciative of your support throughout the process.
Daniel Y.
"Thank you so much for all you did for me Phillip."
He helped me when I needed it the most he is so professional but he also has empathy and compassion and above everything he understands and can converse on any level. I would and will recommend Phillip to everyone that needs help.
Ned D.
"Thanks Phillip you're awesome."
Phillip has been a superstar of a solicitor, his communication is 12/10, down to earth, straight forward solicitor. Without him my dad and I would have been lost.
Ashlee B.
Phillip was extremely helpful in completing my estate planning. He was very thorough throughout the experience and made it easy with his extensive knowledge.
Greg H.
Our legal commentary has been featured in local and national publications, including:

Call us now on (02) 8066 9990, or Let us contact you